We help homeowners with straight forward solutions for difficult situations.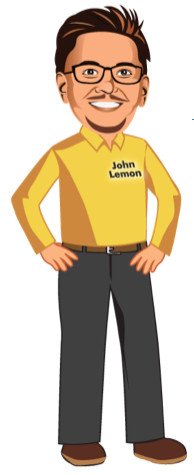 At John Lemon Buys Houses, we help you find the fastest way to sell your house.
We are local home buyers in the San Fernando Valley, we pay cash, close quickly, and we can help you move out and move on.
How We Determine Our Offer for Your House
Based on the location, size, and condition of the property, we come up with the highest possible number we would be able to pay to take it off your hands.
We do not throw out random low-ball offers. Besides a direct cash offer, we can also offer creative financing solutions. This could be in the form of a Lease Option Contract or an Owner Finance Sale.
Fast-Track Your House Sale
We have created a "Easy Sell Fast-Track" way for you to sell your property.
Typically, suppose you put your property on the market with a realtor. In that case, you will need to pay for necessary repairs, leave your home for showings, wait for the bank to approve the seller, and worry about contingencies that might come up before the closing.
Then you have to pay realtor commissions, concessions for the buyer, and usually cover all the closing costs.
When we buy your house, we can cover all repairs, fees and closing costs.
Win-Win Solutions for Selling Your House
No waiting for the buyer to get their mortgage approved. We buy houses in as-is in any condition, pay cash, cover all closing costs, and close quickly.
We're here to find win-win solutions for everyone.
Our Goal for Your House
Our goal is to improve the properties in the areas we serve. We renovate houses to be the best in the neighborhood and benefit the community.
Get a No-Obligation Offer Today with our
Easy Sell
Property Form