Do You Want to Sell a House in Probate?
Do you want to sell the house as soon as possible?
Did you inherit a home or piece of property that you want to turn into cash?
If you answered Yes to either of these two questions then we can help you.
The probate process can be very trying for people who have recently inherited property.
Title concerns, the division of property between multiple heirs, dealing with the Probate court and the reading of wills, as well as the condition of inherited properties, present a variety of challenges that are unique to the Probate process.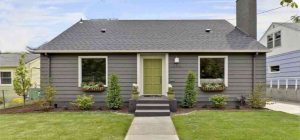 These issues make it absolutely necessary for you to have a professional, experienced buyer that knows how to easily maneuver through this probate process and get your home sold quickly and efficiently.
Is the home you inherited from your late relative need serious repair? Has the home been trashed, left vacant, or just generally run down?
If so, (818) 405-9062 is here to help! We are prepared to provide you with a fast cash offer on your property, even if it is in poor condition.
There are Several Ways to Sell a House in Probate in California
You have can a private sale, a public or private auction, you can sell through a trust or with a real estate agent.
The most common way to sell any property during probate is through a real estate agent.
The steps of selling a house in probate through a real estate agent:
The executor of the estate gets a court order authorizing the sale of the property.
The executor hires a real estate agent to list the property for sale.
The property is listed, and potential buyers submit offers to the executor.
The executor reviews the offers and selects the best one.
The buyer and seller enter into a purchase agreement.
The executor gets court approval of the sale.
Once the sale is approved, the property is transferred to the buyer.
If you're in a hurry, or the property needs a lot of work, consider selling directly to an investor.
Problems with the Property
Needs Roof repairs
Termite Infestations
Tenant Evictions
Demo and Cleanup
City Code Violations
If you don't want to deal with these things in your inherited house, you don't have to! Just accept our fast all-cash offer on your property, give us the keys, and we can take care of it all at absolutely no cost to you!
Even with your home in probate, you have options to make fast cash now. When you decide to sell your property to Direct Cash Home Buyers, we can:
Close on homes that are caught up in probate in as little as seven days.
Offer you an easy and stress-free deal at no cost to you.
Accept all types of properties that are in all kinds of conditions.
Provide you multiple sale options that traditional realtors cant provide.
No commissions or fees ever!
We Buy All Kinds of Houses in the San Fernando Valley
We buy houses Fast for Cash and can close in as little as 7 days.
Inherited a rundown house through probate?
Are you behind on the payments?
Do you have a problem with renters?
We Can Help!
We will provide you with a straightforward "No Obligation" cash offer. After you accept our offer we can close with us in a timeframe that works for you!
To get started, simply complete the Property Information Form below, or contact us at (818) 405-9062 and we will do our best to address any concerns that you might have.
Probate is the legal process through which the court oversees the estate of a deceased person to make sure the debts are paid and the estate is properly distributed to the heirs.